TRIUS-Engineering is our internal Engineering Company, specialized in Engineering Design Services for Maritime / Offshore and Civil Projects. We offer tailor-made designs, performed by our experienced Engineers and Drafts(wo)men. We offer the right people on the job!
For each project we have a dedicated team of professionals that will guarantee quality, delivery in time and within budget. Communication with our Clients is key and therefore we stay in close contact throughout the project services we have agreed on.
Our pro-active and dedicated approach will result in TRIUS- Engineering being a reliable partner for your company.
We work from knowledge, expertise and experience, and we take responsibility. Always keeping an eye on the goals and interest of a Client. We realize what we promise.
Personal
Engineering is about people skills, especially about open communication, experience, qualifications and quality of the technical content. TRIUS-Engineering will keep a direct and open dialogue with your team about the content, progress, suggestions and points of concern. This way we keep the work personal.
Flexibility
Each client and project is unique and leads to a different scope of work, resources, planning, designs and reports. TRIUS offers this flexibility for your projects. That is what we call "Customized Engineering". A tailor-made solution for all your design work, with focus on fabrication and handling will be key to success.
Responsibility
We believe that TRIUS-Engineering will contribute to the success of your company. Our engineering works have an important role in your projects, and that means that we have to take responsibility. We take that responsibility because your satisfaction at the end of a project is very important.
Engineering expertise of TRIUS
We use our more than 25 years of experience and knowledge in the Offshore Transportation, Installation and Decommissioning for tailor-made structural designs. Our range of software and high skilled engineers and drafts(wo)men will contribute to the success of your projects. We offer engineering and design works on the following topics (amongst others):<br>
• Grillage and Seafastening,<br>
• Lifting frames,<br>
• Lifting tools<br>
• Spreader bars,<br>
• Rigging and access platforms,<br>
• Lift-points,<br>
• Weight reconciliations,<br>
• Structural analyses of platform structures (transport, installation/removal),<br>
• Guides and bumper designs,<br>
• Transport frames for equipment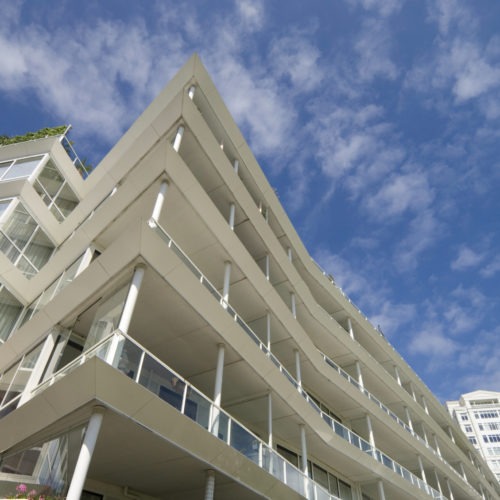 With our over 10 years of experience in transportation and installation of offshore windfarms (MP's or jackets), we are a valuable partner for your engineering requirements. The following engineering is part of our repertoire. Almost none of the designs and solutions are standard in this developing and evolving market where structures are continuously growing in size and weight. Therefore, we offer tailor-made design engineering, including drafting works, of the following topics:<br>
• T&I of MonoPiles and Transition Pieces<br>
• T&I of 3 legged or 4-legged jackets<br>
• T&I of Substations<br>
• Pre-piling template design<br>
• Floating Monopiles, including handling and upending<br>
• Installation engineering for mast, nacelle and rotor-blades.<br>
• Outrigger, lifting tools<br>
• Access and Egress detailed design<br>
• New tools and equipment to be development for T&I of wind foundations.
We are specialized in structural design. Our engineers use a range of software packages most suitable for the project. From the conceptual design, where the overall ideas are being outlined, we continue with the detailed design. Our focus will always be on the requirements and needs of the client. The overall structural integrity is important, but also we will advise on detailed level of the design as well as fabrication and handling. We deliver full structural designs and detailed design drawings or shop-drawings. Every design is unique and therefore a one-off piece of art.
We deliver engineering services for the offshore removal of structures. Here not only the temporary steel for the lift and transport needs to be designed, but also the structural integrity of the platform structures requires analyses for lifting, transportation and on-bottom stability. Often the current weight is unknown. TRIUS Engineering will do a full weight reconciliation and all structural components will be modelled and analyzed for the different stages.
We deliver our services in the structural area, with the focus on concrete and steel design, overall structural integrity, fabrication and integration of the designed structure into the bigger picture. Here our Engineers use the fit for purpose software, in order to create the optimum design. We offer design solutions for petrochemical plants, terminals, infrastructures.
Grillage and Seafastening design for the transport of multiple vertical jackets (including Suction Caissons) for a Northsea Windfarm Project.
Access and Egress design for a new offshore tool for Wind Projects<br>
The project consisted of the detailed design of walkways, grating, stairs, ladders, hand railing, hatches, supporting structures, etc.
Engineering support for a Windfarm Project in Taiwan. Outfitting barges, grillage and seafastening design for equipment, mobilization HLV, subsea works, etc.